As part of the Go Healthy Houston initiative, City officials are shutting Houston down the next three first-Sundays-of-the-month to make way for planned street festivals of sorts. What's the occasion? There is none really. Just an effort to bring neighbors together for a wholesome, leisurely Sunday stroll (or bike or skate, if you prefer) - a luxury far too seldom enjoyed these days. Personally, I'm thrilled because the first festival - Sunday, April 6th - will pass directly in front of my house AND right past my clients Sanctuary Builders' stunning homes under construction at White Oak and Oxford on the hike-and-bike trail!
Check out the Heights Spring Home and Garden Tour, too! April 4-6.
Hope to see y'all there!!!
Check out Houston's Sunday Streets HTX the following dates 11 AM - 3 PM:
APRIL 6 MAY 4 JUNE 1
White Oak Dr. Westheimer Rd. Washington Ave.


Sunday, 4/6/14 - White Oak Dr. & Quitman
(Heights Blvd. to Fulton)

A colorful view along White Oak Drive of Victorian-style townhomes on Stude Park overlooking downtown Houston.
Sunday, 5/4/14 - Westheimer
(Hazard to Yoakum/Waugh in Montrose)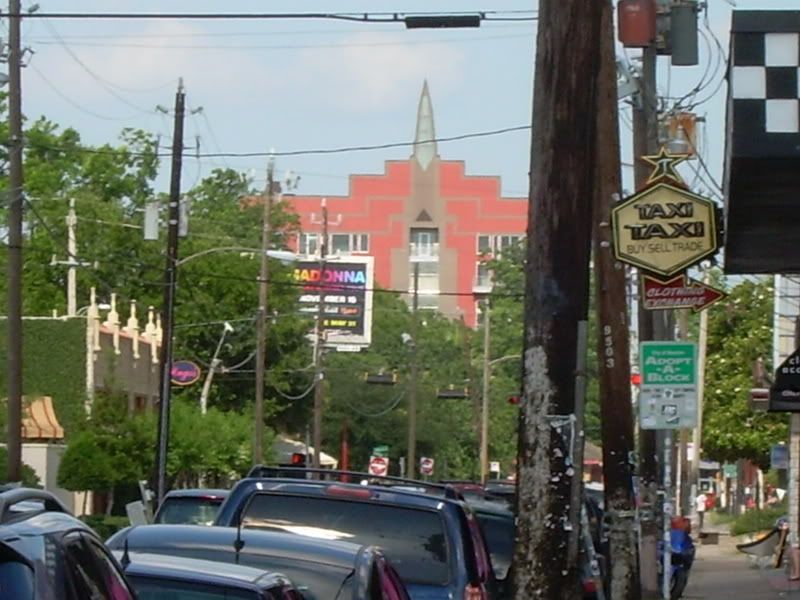 Looking east down Westheimer Road in vibrant Montrose district.
Sunday, 6/1/14 - Washington Avenue
(Milam at Market Square to Studemont)
Quiet time at Market Square, the downtown start/end point of the Washington Avenue HTX street festival.